If you would like to be considered for a puppy, please fill out our Questionnaire
Suribachi Dobermans does not support the breeding of albino or wz Dobermans, or their affiliates. Please do NOT Ask. If you have a Doberman currently in your home or co-owner to a Doberman and are looking for another, please feel free to share your registration, puppy's pedigree and photos upon inquiring about our puppies. This is to ensure the protection of our lines and appreciate your understanding.
 Limited Registration or Co-Ownership
Age appropriate Shots & Worming
Tails And Dew Claws Removed
Medicated or Coat Conditioned Baths
Stacking Starting at 5wks
Socialized With Big/Small Dogs/Children
Puppy Take Home Packets/Portfolios
Health and Temperament Guarantee
AKC Registered Name Finalization
AKC Reunite Lifetime Enrollment
Email: Suribachidobermans@outlook.com
Phone/ Or Text 936-465-0002
---
---
All Pet puppies are placed with Spay and Neuter contracts.
All show puppies intended for breeding must be titled in an acceptable venue
and health tested prior to being bred at 2yrs of age.
Puppies are available for viewing by appointment after 6 weeks of age
---
We are rehoming some of our adult female dobermans
that have not worked out for our program.
Girls are different ages, black or red, cropped and docked. 
They will be spayed prior to being rehomed.
Sizzlin's Taking the World by Storm v Suribachi
x
Suribachi's Defiance Against Dark Arts
Born April 27th, 2023
1 red female/3 black female/2 black male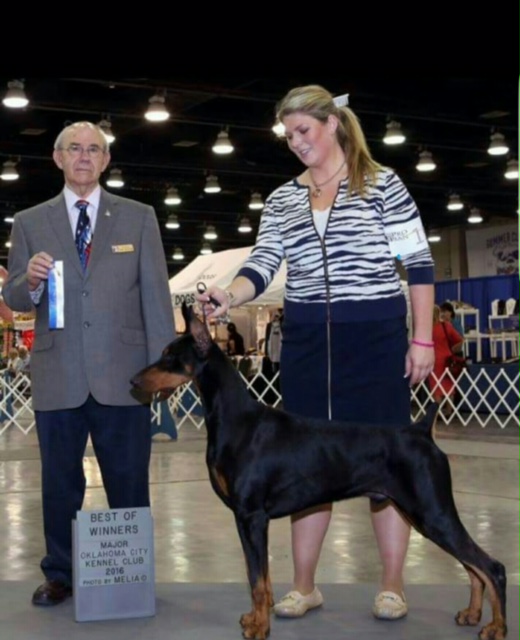 Grandsire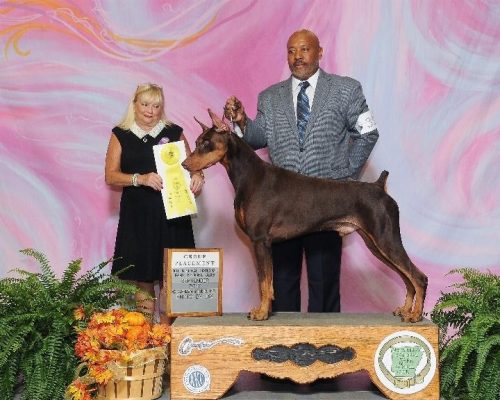 Grandsire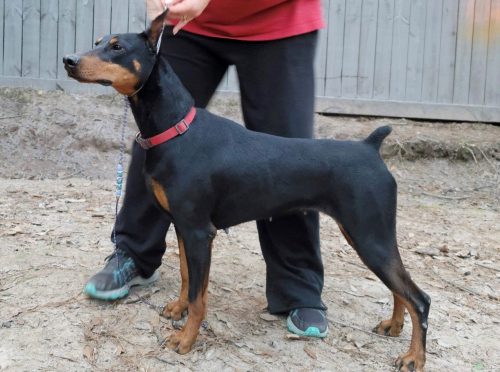 Dam